2019 PCT Alaska CruiseTour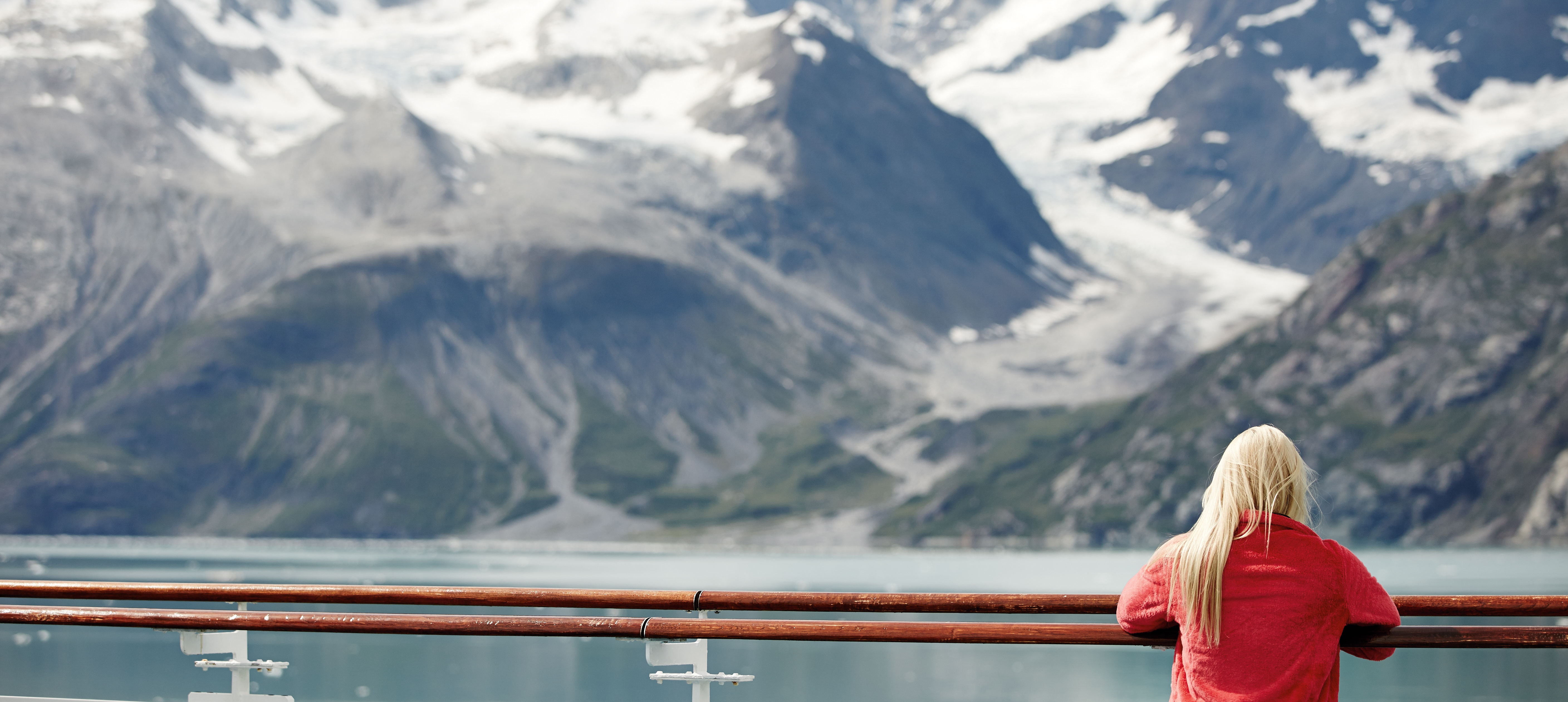 Dates (Land & Sea): June 9 - June 22, 2019
Dates (Cruise Only): June 15 - June 22, 2019
Ship: Royal Princess
6-day land package from Fairbanks to Denali National Park
7-night cruise from Whittier to Vancouver
Ports of call: Whittier, Skagaway, Juneau, Ketchikan, Vancouver & scenic cruising featuring the Hubbard Glacier & Glacier Bay
Premier Custom Travel has partnered with Princess Cruises to help you scratch a destination off your bucket list: Alaska. This page has all the details about this special land & sea Connoisseur Escorted CruiseTour package, including the itinerary, pricing and answers to frequently asked questions.
JUMP TO: ITINERARY & PORT TIMES - STATEROOM TYPES & PRICES - PAYMENT SCHEDULE & CONDITIONS -
HIGHLIGHTS - SHIP'S FEATURES - DO I NEED A PASSPORT? -
BOOK YOUR CRUISE/MAKE PAYMENTS - CONTACT US/QUESTIONS
ITINERARY & PORT TIMES

| | |
| --- | --- |
| | CruiseTour |
| | Cruise Only & CruiseTour |
Date
Port
Arrive
Depart
Sunday, June 9th

Fairbanks

Alaska's "Golden Heart City" of Fairbanks is a great introduction to the heart of this unique state. Check in to the Fairbanks Princess Riverside Lodge and get ready for the beginning of your adventure. Meet your Tour Director and fellow traveling companions this evening.
Monday, June 10th

Fairbanks

This morning, take a Gold Dredge 8 Tour with the chance to pan for your own gold. Enjoy a hearty miner's lunch before taking a cruise on an authentic Sternwheeler Riverboat down the Chena River. The evening is at leisure in Fairbanks. (B,L,D)
Tuesday, June 11th

Denali Princess Wilderness Lodge

This morning, you say goodbye to Fairbanks for the spectacular trip to Denali National Park via scenic motorcoach. You'll be welcomed at the Denali Princess Wilderness Lodge for a 2-night retreat. Why not get to know the park with one of a variety of activities including a husky homestead tour, fly fishing or a glacier landing via helicopter. Enjoy the "Music of Denali" Dinner Theatre this evening.(B,D)
Wednesday, June 12th

Denali Princess Wilderness Lodge

Start your morning with a quick stop at the Music of Denali Theatre for a hearty buffet breakfast. Explore Denali National Park on a Tundra Wilderness Tour, watching for glimpses of Denali as well as moose, caribou and Dall sheep. Enjoy dinner this evening at the King Salmon Restaurant. (B,L,D)
Thursday, June 13th

Mt. McKinley Princess Wilderness Lodge (Talkeetna)

This morning you'll travel by motorcoach to the south side of the park for two nights at the Mt. McKinley Princess Wilderness Lodge. Take in the sensational views with a glass of wine in the Great Room or on the expansive deck. The North Fork Restaurant is the perfect place for a relaxed dinner to end your day. (B,D)
Friday, June 14th

Mt. McKinley Princess Wilderness Lodge (Talkeetna)

A full day at the Mt. McKinley Princess Wilderness Lodge means you'll have ample time to both relax and explore. The nature trails around the grounds is a pleasant way to get a sense of the place. And our Princess staff can help you choose from a generous offering of outdoor activities. Dinner tonight is at the North Fork Restaurant.(B,D)
Saturday, June 15th

Whittier

After a morning enjoying the vistas, you'll transfer to the historic town of Talkeetna to board the exclusive Direct-to-the-Wilderness Rail for the journey to Whittier and your waiting ship. (B,L)
Saturday, June 15th

Anchorage (Whittier), Alaska

8:30pm
Sunday, June 16th

Hubbard Glacier, Alaska (Scenic Cruising)

3:00pm
8:00pm
Monday, June 17th

Glacier Bay National Park, Alaska (Scenic Cruising)

9:15am
7:30pm
Tuesday, June 18th

Skagway, Alaska

7:00am
8:30pm
Wednesday, June 19th

Juneau, Alaska

6:30am
5:00pm
Thursday, June 20th

Ketchikan, Alaska

10:00am
6:00pm
Friday, June 21st

At Sea

Saturday, June 22nd

Vancouver, British Columbia

7:30am
STATEROOM TYPES & PRICING
Included in the fares listed above:
CRUISE ONLY
Cruise fare & luxury accommodations
Breakfast, lunch & dinner every day onboard
Live music & stage shows
Entertainment for all ages, day and night
Cultural enrichment programs including onboard National Park Rangers during Glacier Bay cruising
Kids clubs for those 3 & up, filled with activities and entertainment
Teens-only areas and special programs
For adults: exclusive activities, fitness center, nightclubs, special programs and more
24-hour room service (additional fee for some items and late-night delivery)
$50 per stateroom onboard credit
LAND TOUR ALSO INCLUDES:
Princess Connoisseur CruiseTour - The ultimate Alaska vacation! Hosted by a tour director with most meals included and enhanced sightseeing, these vacations feature the highest level of service.
Luxury accommodations in Fairbanks and two exclusive Princess Lodges in Denali National Park
Select meals
Select tours
"Direct to the Wilderness" Rail Journey
Prices quoted are per person, based on double-occupancy, and do not include government taxes and fees, vacation insurance, gratuities, onboard expenses, shore excursions, airfare or other optional charges. Third and fourth passengers may be added to a cabin at a discounted rate, making this a perfect vacation for families. Third and fourth passenger rates vary and are based on availability. Stateroom capacities vary and not all staterooms are capable of holding four guests. A single supplement of up to 100% of the fare applies to solo cabins. Please call for details. Rates listed above are valid only on bookings made through Premier Custom Travel. Bookings made directly with Princess Cruises or through other agencies will not qualify for group benefits or amenities.
Prices quoted are the most inexpensive cabin available in each class at this time. Other cabin categories may be available and we will be happy to give you a quote based on your preferences. All prices are based on availability and every attempt is made to keep these prices up to date. Rates may have certain restrictions. Photos of staterooms are for illustration purposes only.
Airfare, airport transfers, additional nights & tours post-cruise in Vancouver, insurance and pre-paid gratuties may be added to your reservation as needed. Pricing for the other optional services varies and will be quoted when booking your package.
PAYMENT SCHEDULE & CONDITIONS
Here are the due dates for payments on this cruise:
PAYMENT TYPE
AMOUNT DUE
DUE DATE
Deposit
Varies - ask about special discounted deposits
At booking
Final Payment
Remaining Balance
March 26, 2019 (CruiseTour)
April 1, 2019 (Cruise Only)
PLEASE NOTE: Deposit amount may vary based on stateroom type, occupancy or other optional inclusions. Payments may be made at any time and in any amount (there is no set schedule). Final payment must be made prior to April 1, 2019 for the cruise-only option and prior to March 26, 2019 for the CruiseTour option.
We strongly recommend purchasing the vacation protection plan (insurance). Here is a link to a PDF file with more info:
VACATION PROTECTION PLAN
A quote for the optional insurance will be given when we price your cruise. Prices vary by stateroom type. Insurance premium is non-refundable once purchased, must be paid in full at time of purchase and may only be purchased prior to making your final payment.
Should you need to cancel, here are the cancellation penalities. Please note that these are the basic guidelines and reservations made under restricted or promotional rates may have additional conditions which will be listed on your specific reservation confirmation.
HIGHLIGHTS


A full list of shore excursions and pricing will be available in your cruise planner account once your deposit is placed.
SHIP'S FEATURES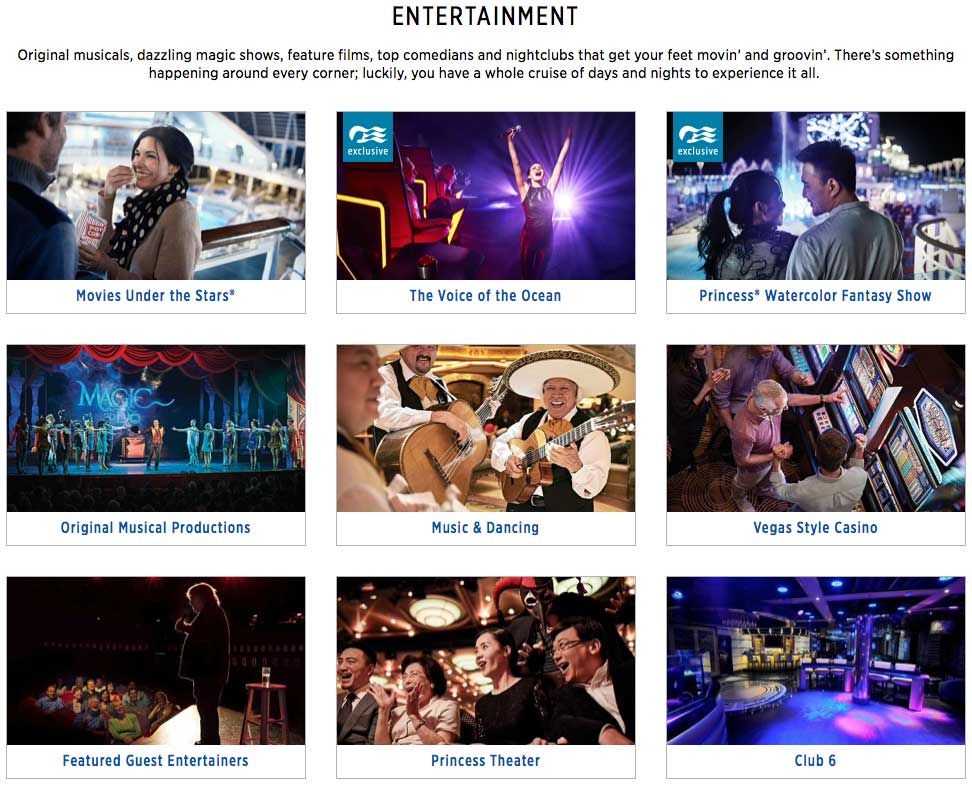 DOWNLOAD THE SHIP'S DECK PLANS (PDF File)


PASSPORT INFORMATION
Since our cruise will require flights to/from an international destination (Canada), a passport is REQUIRED for all guests. If you need information on obtaining a passport, please visit this page.
You will be denied boarding without a refund if you do not have proper identification at the time of boarding.
BOOK YOUR CRUISE/MAKE A PAYMENT
You may book your cruise or make payments by phone or by clicking the appropriate link below.
We recommend booking with a live agent for best service. The phone numbers are:
(281) 301-5818
or toll-free
(800) 304-6789
BOOK CRUISE ONLY ONLINE
BOOK CRUISETOUR ONLINE
MAKE AN ONLINE PAYMENT
Have special needs? We can help.
LEARN MORE
CONTACT US/QUESTIONS
For travel-related questions or to book your stateroom, please contact: